H Series Professional Loudspeaker

H series is 2-way professional loudspeaker series with high output power and high horizontal coverage area, suit for application as installation, auditorium sound reinforcement, touring and fill system of large sound reinforcement system. CMD (coverage matching design) horn with HF driver, perfectly Combined with the LF driver.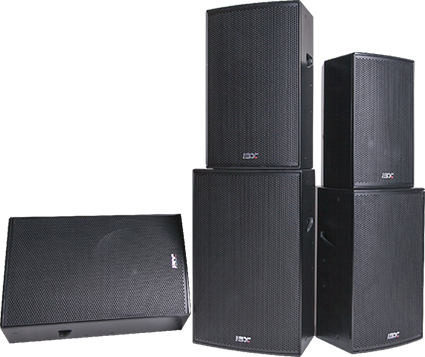 The system also has a build-in power crossover with exquisite design and craft, it has lower woofer series inductance than tradition, which we called LICC (Low Impedance Compensate Crossover), the advantage is reduced the phase delay, thus reduced the phase distortion of the speaker, improved the transient response of the speaker. And the unique FET compression driver protection circuit provide effective dynamic protection for the high frequency driver.
Features:
Perfect sound quality.
Super-high efficiency design, double function of built-in passive crossover and Bi-Amp.
Rotatable horn for horizontal installing.
Trapezoidal cabinet for array placement or installation.
AMCDP (Active MOS Compress Driver Protect) for HF driver
Apply to: Installation, small/medium main sound reinforcement, A/V and living show.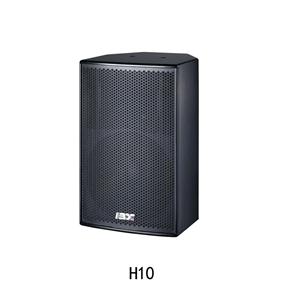 Model

H10

Driver

10" LF/65mm voice coil

1" HF/44mm voice coil

Frequency Response

60Hz-18.5kHz (±3dB)

RMS Power(Continuous/Peak)

300/1200W

Impedance

8 Ohm

Coverage Angle

90º(H)×70º(V)

Crossover Frequency

1.6 kHz

Sensitivity(1W/1M)

99dB

Max SPL(1M)

123dB(Continuous), 129dB(Peak)

Connector

2 SPEAKON NI4, Pin1=LS1, Pin2=LS2

Dimensions

498x300x320mm

Weight

15.5kg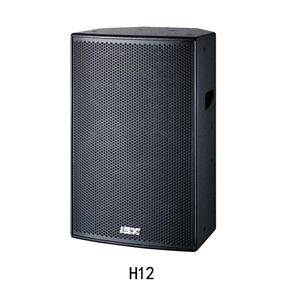 Model

H12

Driver

12" LF/65mm voice coil

1" HF/44mm voice coil

Frequency Response

60Hz-18.5kHz (±3dB)

RMS Power(Continuous/Peak)

450/1800W

Impedance

8 Ohm

Coverage Angle

90º(H)×40º(V)

Crossover Frequency

1.6 kHz

Sensitivity(1W/1M)

101dB

Max SPL(1M)

127dB(Continuous), 133dB(Peak)

Connector

2 SPEAKON NI4, Pin1=LS1, Pin2=LS2

Dimensions

600x364x385mm

Weight

25kg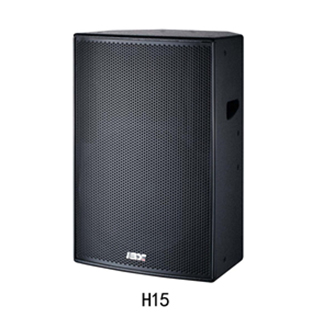 Model

H15

Driver

15" LF/75mm voice coil

1.4" HF/75mm voice coil

Frequency Response

60Hz-18.5kHz (±3dB)

RMS Power(Continuous/Peak)

500/2000W

Impedance

8 Ohm

Coverage Angle

90º(H)×40º(V)

Crossover Frequency

1.6 kHz

Sensitivity(1W/1M)

103dB

Max SPL(1M)

130dB(Continuous), 136dB(Peak)

Connector

2 SPEAKON NI4, Pin1=LS1, Pin2=LS2

Dimensions

677x425x420mm

Weight

30.5kg